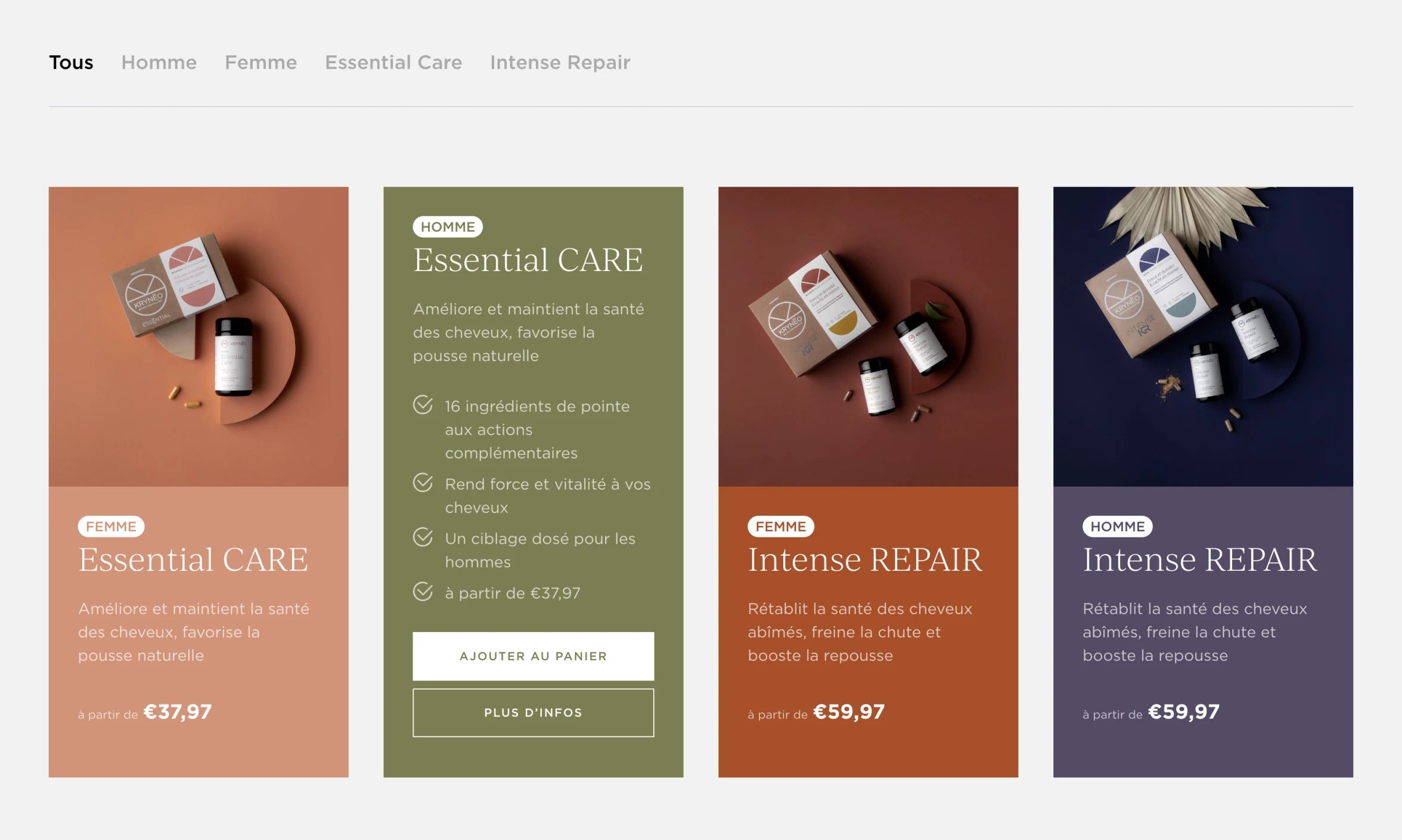 Krynéo is a project launched by Salva and Delphine, but animated daily by a whole team of doctors, scientists and experts in nutritherapy.
Delphine & Salva came to us as they wanted to revamp their website and propose a design that was inline with their recent rebranding.
We have collaborated with D.A.C Collectif to translate the brand guidelines into that new shop design.