Ark/8 ("ark/eight") is an apparel, accessories, and fine jewelry brand based in Brussels, Belgium. Quality is at the very core of their philosophy and their products are made of high-end materials and fine details. All their items are very limited editions.
Ark8 came to us as they were looking at developing a custom Shopify theme that could have specific page layouts to project different gaming environments.
We are now working together on an ongoing basis as they keep releasing new clothing labels throughout the year.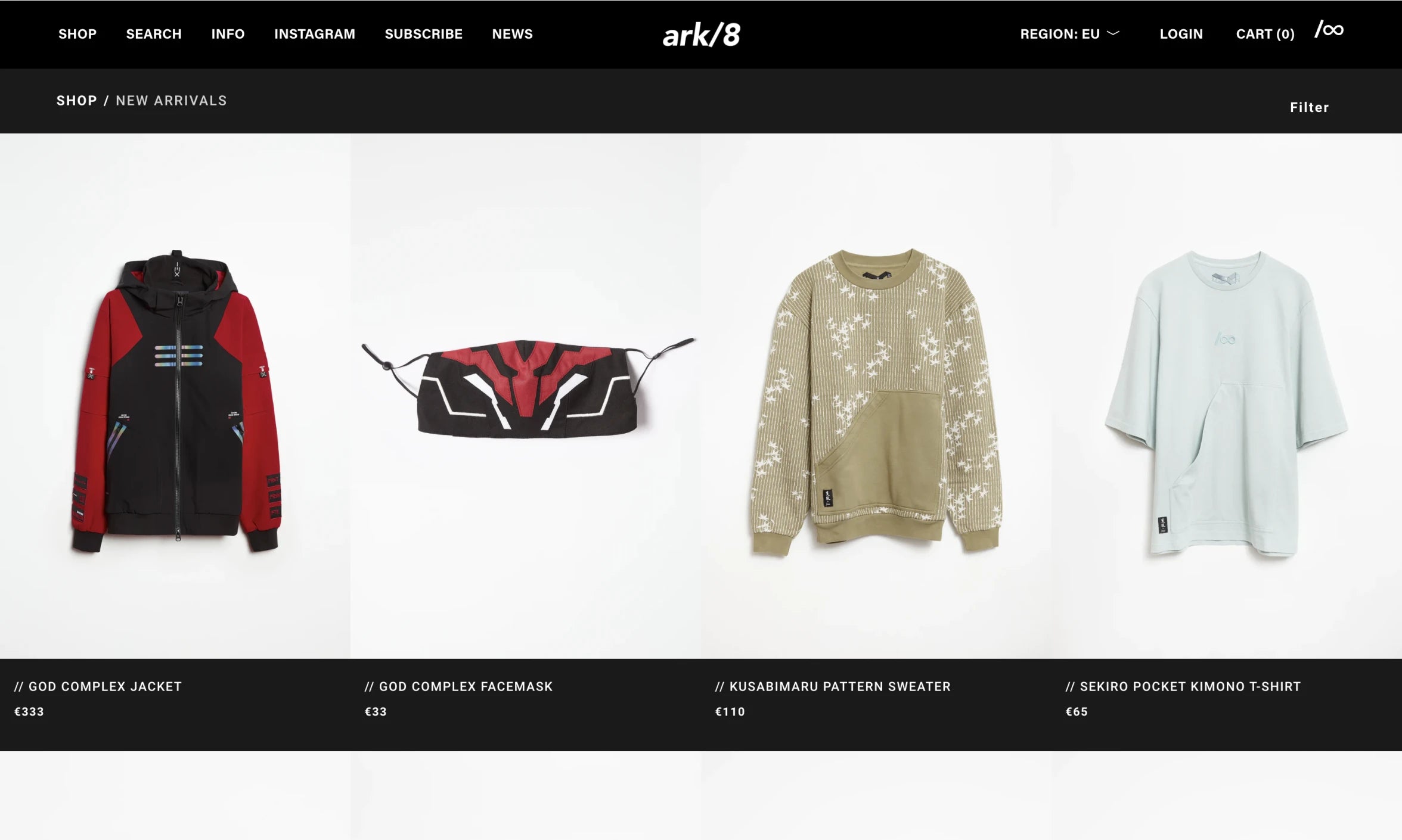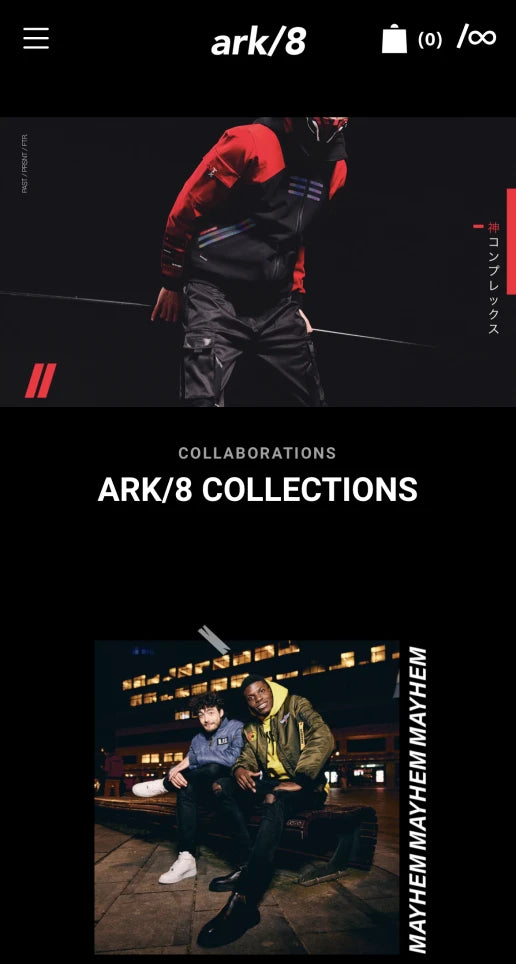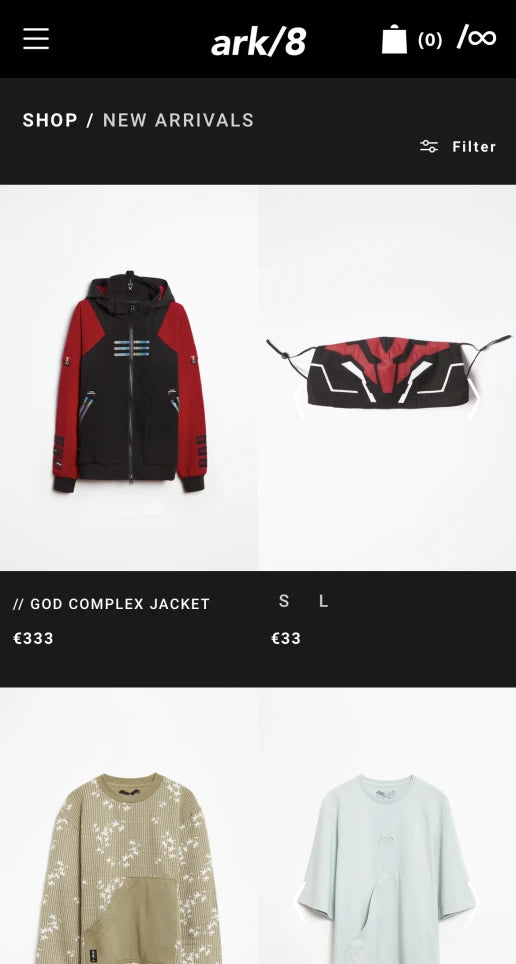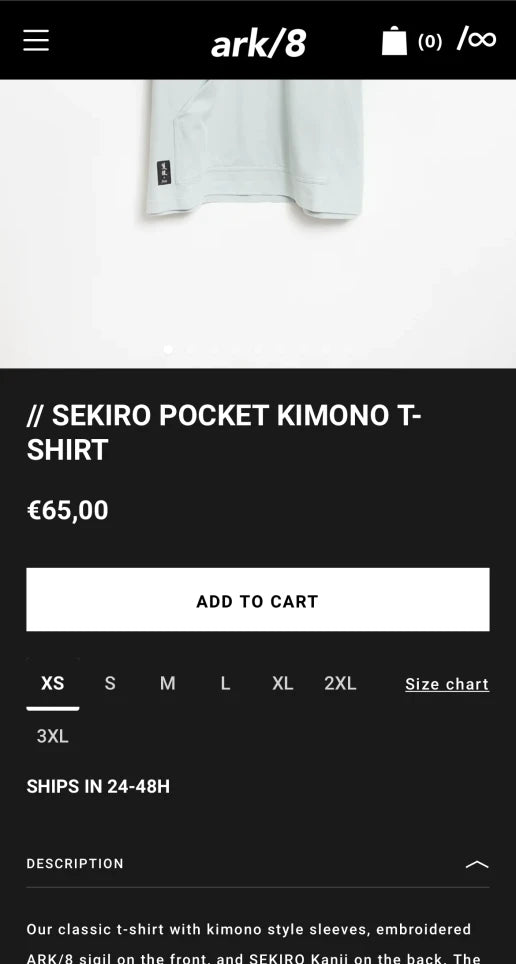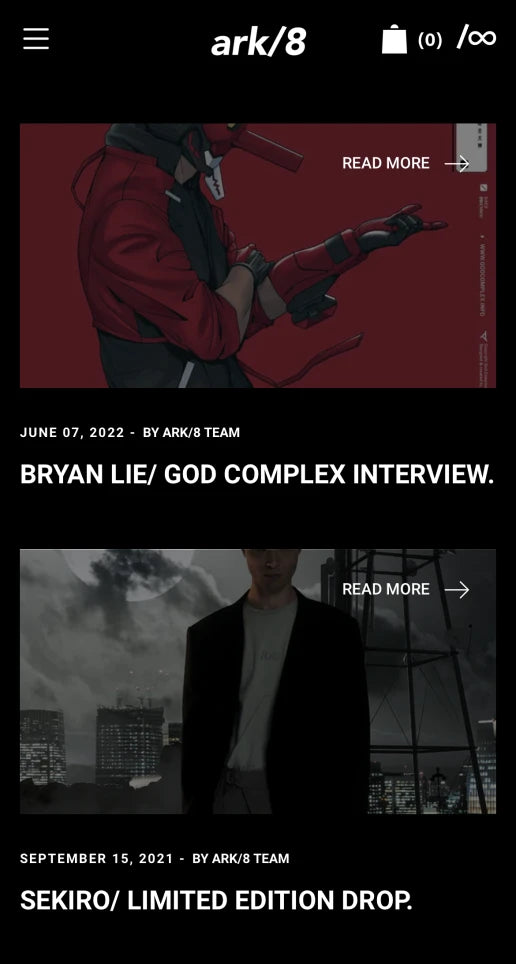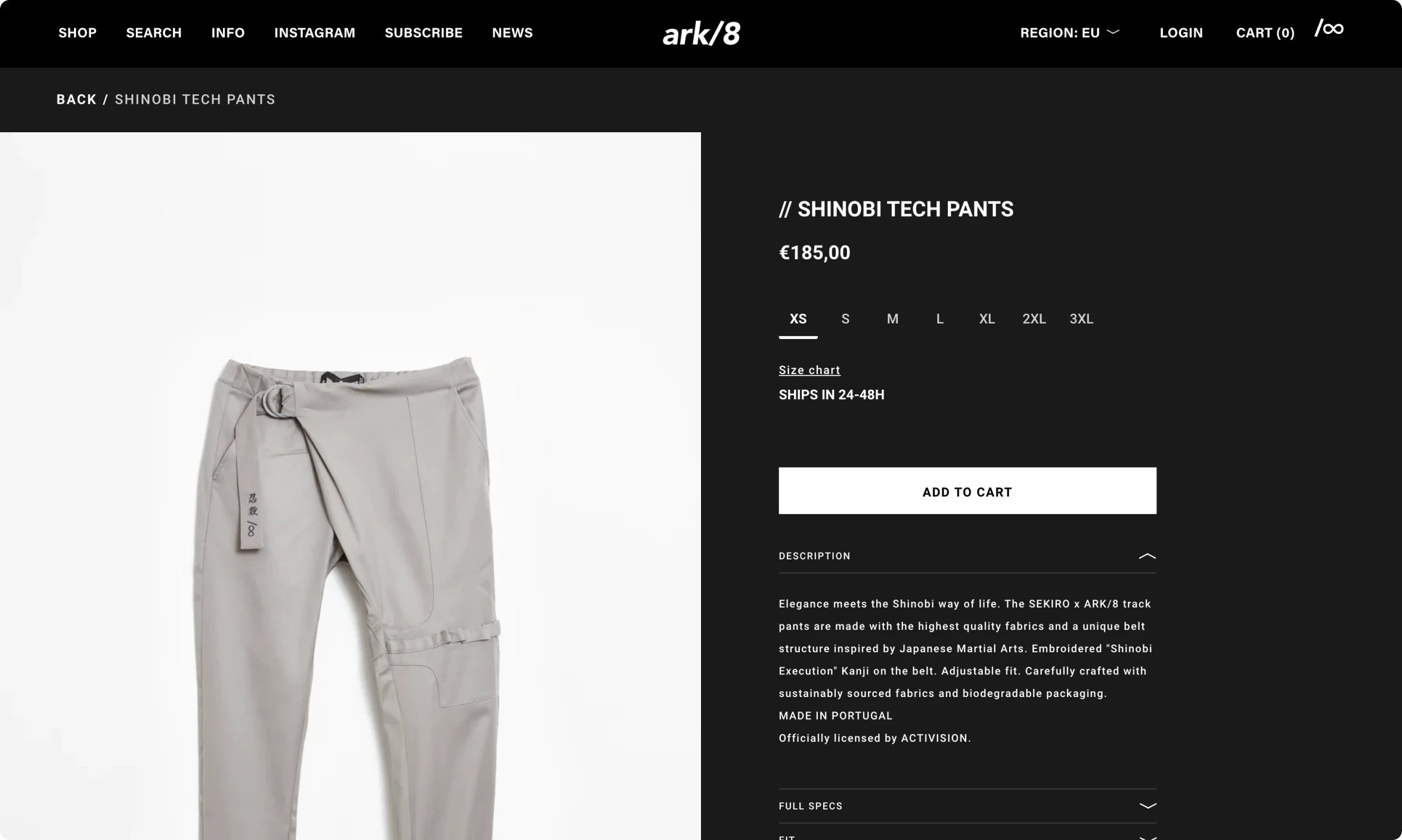 Olivier and his team are the Shopify developers I had hoped to find for years but without success. Their professionalism and efficiency have placed them at the top of our list of web collaborators.
Eliott Duckers
www.ark8.net